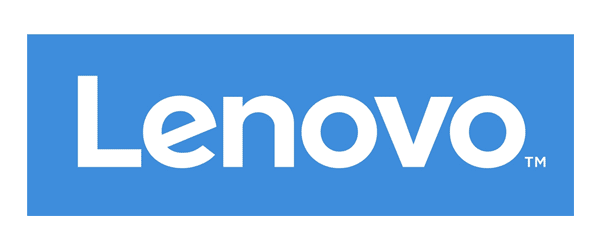 History of Lenovo
Lenovo is a Chinese technology company that started making big news when it acquired IBM's personal computer systems division back in 2005. This gave it a huge place in the business market selling those familiar black boxy PCs that help productivity across millions of enterprises. Since then, the company has also acquired Intel's server business and the Motorola smartphone brand.
The company itself is over 30 years old, founded as Legend by members of China's Institute of Science. It changed its name to Lenovo in 2004 and has grown into a global player. In 2014 it was the largest seller of PCs around the world and now has a strong consumer focus with gaming PCs, tablets and major expansion plans.
As it comes from a business background, the name might not be as familiar to UK shoppers as some other PC brands. However, recent stylish designs for tablet PCs (including its flexible Yoga designs), ultrabooks like the super-thin ThinkPad Carbon and an increased presence in the mobile market, have helped the brand make big strides in consumer awareness. The company is also an Olympic sponsor and is moving into the smart home and wearables market, which should help the brand grow in the UK. The UK site is operated by Digital River and also sells workstations, servers, accessories, and software and business solutions.
Aside from PCs, the site offers a range of accessories including monitors, laptop docking stations, batteries, hard drives, audio and graphics parts, plus computer bags, cases and sleeves. The website has a deals tab and often provides discounts to students, with regular deals on desktops, laptops, tablets and gaming systems. Lenovo's Business and Enterprise portals help small and larger companies with their IT needs, with an advanced range of hardware and the ability to deal with larger orders.
As a major brand, Lenovo offers plenty of vouchers to entice customers to its store, these include 20% off accessories, hefty discounts on older models and free delivery on some orders.
Brands
Lenovo only sells its own brand computer products across a range of categories. They cater for the full range of computing needs, from basic browsing and media consumption devices to the latest high-power PCs for gaming and design. There is a separate portal for the company's gaming class PC machines.
Departments
Laptops
Desktops and all-in-ones
Tablets
Accessories and monitors
Entertainment and gaming
ThinkPad headsets
Nvidia graphics cards
ThinkVision monitors
Kensington security cables
Opening Times
The Lenovo online store is open 24/7. Departments consist laptops, tablets, desktops and all-in-ones, workstations, storage and servers, accessories and warranties. There is a feature to compare different products between them. The Lenovo brand does not yet have any UK retail stores, although it may follow the likes of Microsoft and Apple in opening showcase stores in key locations in future.
Delivery Information
Delivery depends on the product, with some standard items shipping the next business day with free delivery. Other products ship within two to three business days, while some may take longer depending on the bespoke nature of the order. When paying, the company accepts American Express, Visa, MasterCard and PayPal, and you can enter any voucher codes at the checkout.
Returns Policy
The site claims that shoppers will enjoy free returns if not satisfied with their purchase - with an offer to return it free of charge, within 14 days of delivery, no questions asked. However, detailed refund and returns information on the site is opaque at best, sending you to a poorly constructed customer support form. You need to get in touch with them to find out any of this information, which is usually clearly displayed on most stores. Many customer reviews suggest arranging returns is a problematic and complex process.
The company's support team offers set-up and support services and can provide extended warranties. The site allows shoppers to break down their search by budget, device type, or a particular hardware feature to find the right product for you.
Security & Reviews
Lenovo offers secure online shopping with the use of a TLS 1.2 and 128-bit Secure Sockets Layer (SSL) to protect your information and transactions. Any information you enter while you're using the secure server is encrypted before being transmitted, so it is virtually impossible for an outside party to access or intercept your information. You need a Lenovo account to buy online, which is similar to most retailers.
Reviews on the TrustPilot site (https://uk.trustpilot.com/review/selection.lenovo.co.uk) are very negative, suggesting that the third-party support provided by Digital River is not up to scratch and that the shopping service is neither easy or logical. Until recently, the company also shipped a dangerous piece of advertising malware with its systems called Superfish. The company has now stopped doing this, but potentially exposed many users to risk while profiting from the adverts that were displayed.